Birmingham Education Foundation was thrilled to be one of the many supporters behind this year's Seaholm Career Day. Consider this - three students were in the delivery room when a baby first entered the world while different students witnessed a cardiac surgery and others still participated in at least seven medical specialties. Several students visited the Frasier sinkhole and discussed the engineering and infrastructure complexities behind it. Still other students visited a GM plan, a Ford plant, an aerospace lab, and multiple construction and architecture facilities. Students shadowed teachers and marketing execs, physical and speech therapists, banking, accounting and finance leaders. Several kids rode along with Oakland County Sheriff deputies and the Birmingham Police while others participated in a simulation with local DEA agents. Three veterinarians hosted students to watch animal surgeries while other kids worked retail or spent time with a nutritionist. The list goes on and on and on and on.

At BEF, we understand that different kids have different interests. That's why we take pride in presenting a multitude of new and different opportunities. In this way, we hope kids can direct their own path and pursue whatever it is that inspires them. We couldn't do any of it without the generous support from the community! Thank You! If you'd like to continue to support BEF's ongoing effort, please log into supportBEF.org to make your end of the year donation.

Powered by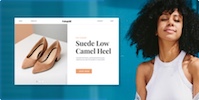 Create your own unique website with customizable templates.